Maninder Dhillon successfully defended his PhD and a lot of former staff members, friends and many EAGLE students joint his presentation.
Congratulation from the whole Earth Observation Research cluster! Proud to have another PhD graduation and especially Maninder being from the very first EAGLE generation.
His Phd was about "Potential of Remote Sensing in Modeling Long-Term Crop Yields" and his supervisor from EOR was Prof. Dr. Tobias Ullmann.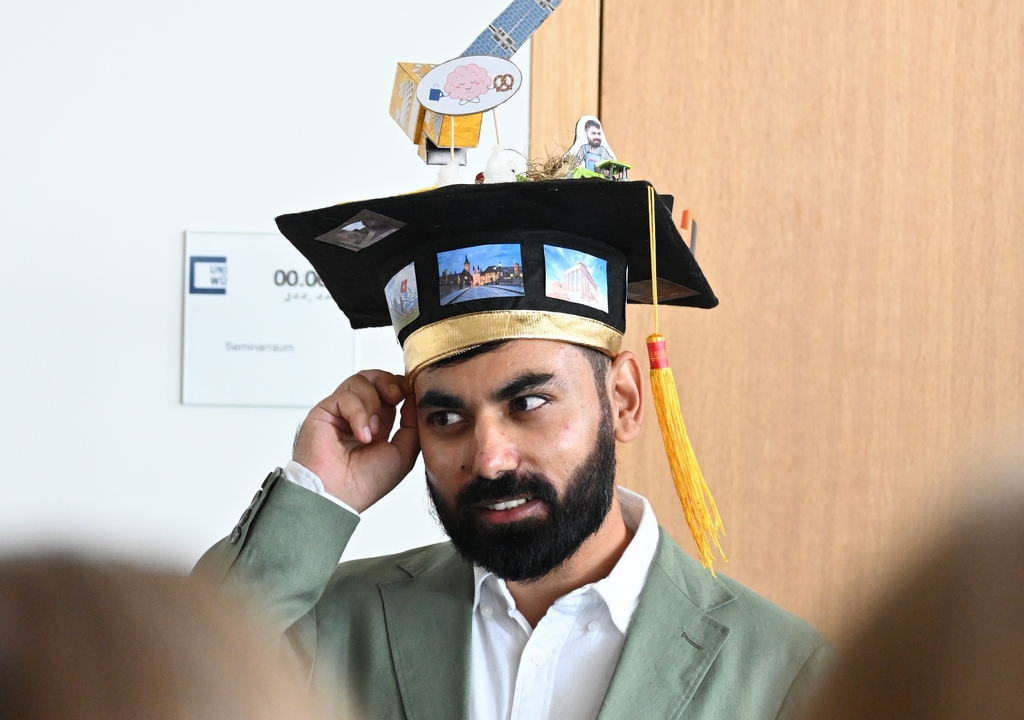 Photos by Max Merzdorf