On the third day of the JURSE, the Earth Observation Research Hub and the Earth Observation Center of the DLR contributed with further papers and talks to the conference.
Marta Sapena gave a presentation titled "Integrating multi-source remote sensing data for monitoring urban development in West Africa", a research work developed within the MIGRAWARE project. Tobias presented works carried out within the KLIPS project. His presentation was titled "Opposing land surface and air temperatures from remote sensing and Citizen Science for quantification of the Urban Heat Island effect". John Friesen presented his works in collaboration with Nicolas Kraff on "Spatiotemporal dynamics of slum populations in Caracas, Venezuela". And, Christian Geiß introduced his works on "LSTM models for spatiotemporal extrapolation of population data".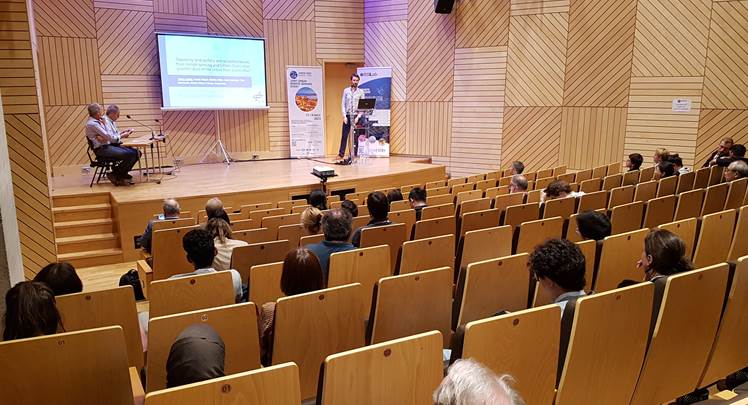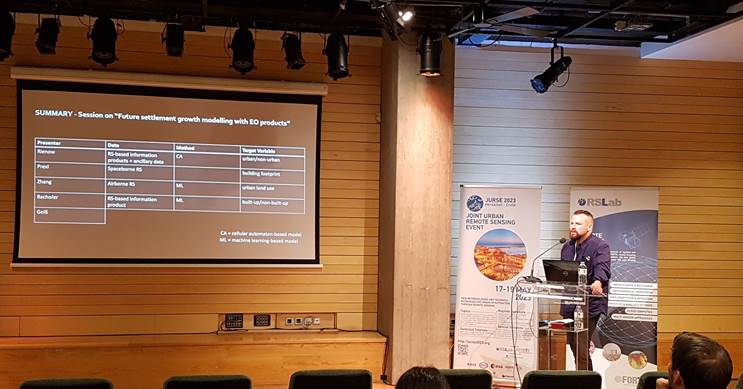 And, it was announced that Tunisia has been selected to host #JURSE25!