Our summerterm for our international EAGLE students is in full swing and they are diving into predicting land cover change in space and time using R packages. But also spatial python programming is covered, deep learning in remote sensing, radar analysis and various applications of Earth Observation for polar regions, agriculture monitoring, urban mapping or biodiversity and conservation.
Great to see our students becoming experts in spatial science and being the future young scientists applying spatial sciences in various fields.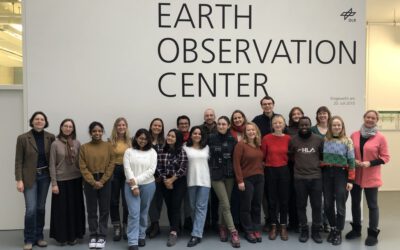 As part of the lecture by Claudia Künzer all EAGLEs of her course also visit the Earth Observation Center of DLR in Oberfpaffenhofen and listen to various talks by remote sensing scientists working in Oberpfaffenhofen: Patrick Sogno, an EAGLE alumni and also PhD...