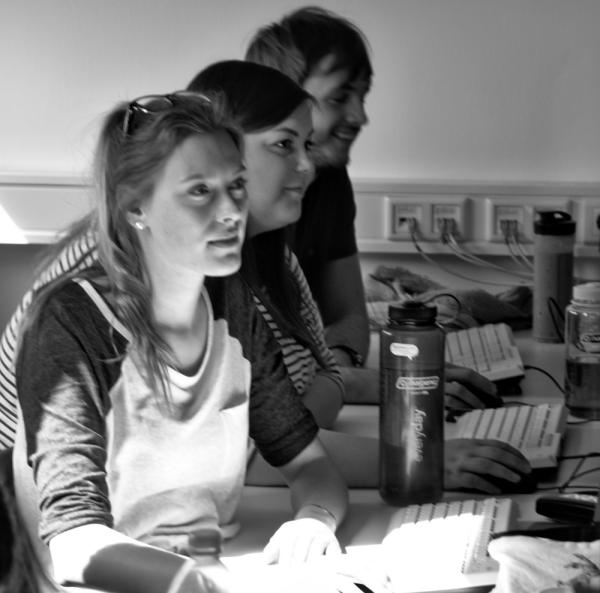 After the semester holidays, we welcome our EAGLE students back to their second semester!
Some of them already took the chance to take part in a short course on landscape ecology for wetland monitoring and management with QGIS given by the ERASMUS lecturer Dr. Aurelie Davranche (more) the last two days.
Today, the course   "Advanced spatial analysis for geoscientists – object-oriented image analysis" started. It is a hands-on-data-seminar jointly given by our colleagues Dr. Michael Thiel, who will teach eCognition during the summer term, and Dr. Christian Geiss who will be at our department until the end of the week. Christian is an invited guest lecturer from DLR's Remote Sensing Data Center (Department: Geo-Risks and Civil Security) and he is working on mapping and characterization of urban areas with respect to risk and vulnerability assessment. If you want to learn more about Christian's Team click here.
We wish all students and lecturers interesting seminars (full list) and a successfull summer term!