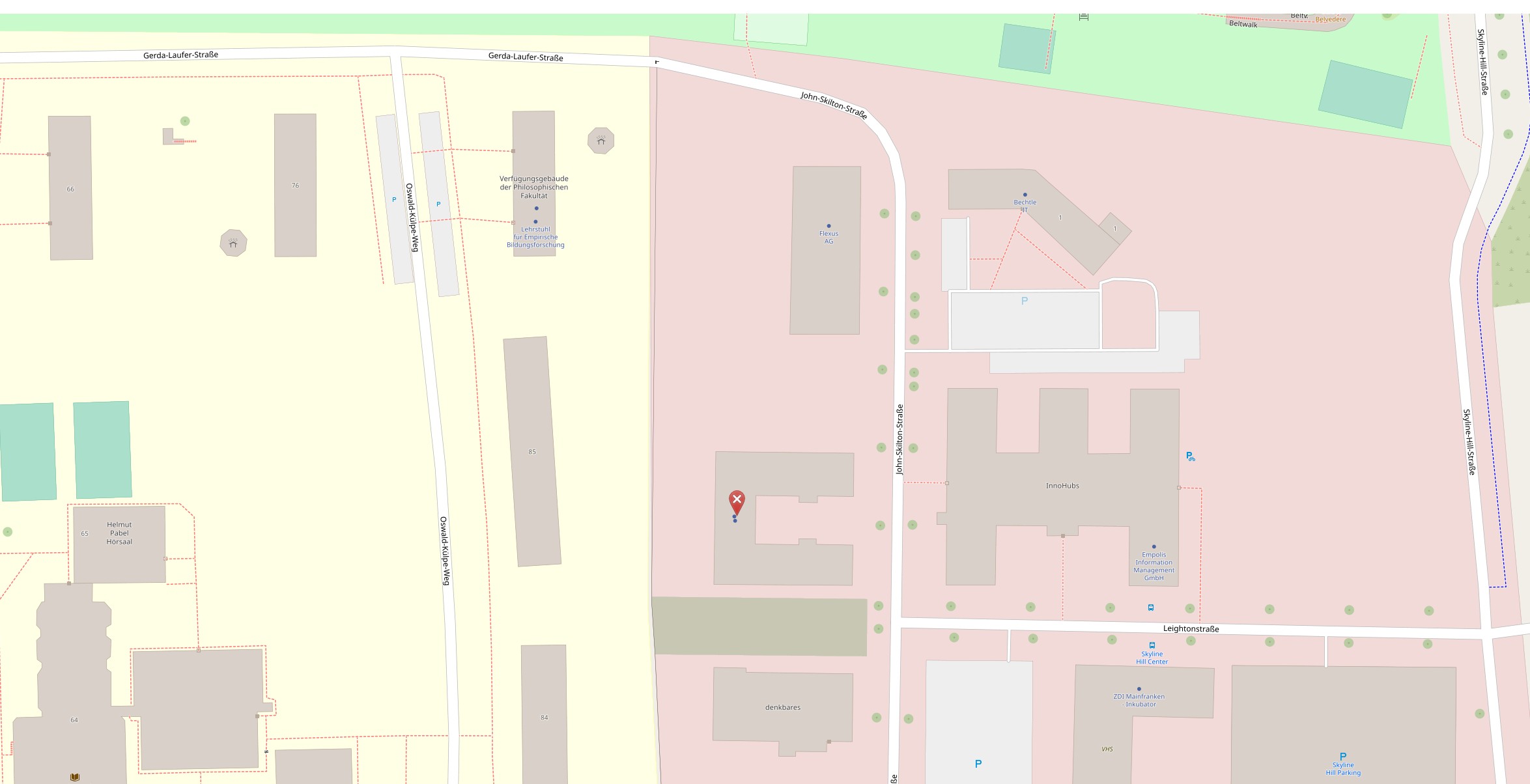 How to reach Würzburg by train:
Please check the German Railway ("Deutsche Bahn – DB") webpage for connections.
How to reach the Department from the train station:
You can take the bus or a combination of tram and bus to reach the department. Please check this webpage for connections and continue to "Universität, Hubland, Campus Nord" to bus station "Skyline Hill" or "Oswald Külpe Weg 86" or "Josef Martin Weg". The trip takes 20-30 minutes. The Department is located at john Skilton Str. 4a, just the next road parallel to the Oswald Külpe Weg on Skyline Hill campus – approx. 1 minute walking distance away.