The Dept. of Remote Sensing recently applied for a time series of 7 RapidEye scenes to support a PhD thesis by M.Sc Omid Karami (Sari University of Agricultural and Natural Resources Sciences, Iran). The proposal is now accepted, and th PhD work will be supported by a time series of RapidEye scenes acquired between 07.2009 and 09.2014 over a semi-Meditteranean forested site in Lorestan province in Western Iran.
The PhD thesis which will use these processed datasets is entitled  "Monitoring and modelling of Zagros forest oak decline using high resolution satellite data", supervised and advised by Dr. Asghar Fallah (Sari University of Agricultural and Natural Resources Sciences), Dr. Shaban Shataee (University of Gorgan) and Dr. Hooman Latifi (University of Würzburg). Additional multisource datasets to be used within the work include very high resolution data from Quickbird and World View-2.
RESA already published this project in RESA project map 2015 which can be found online HERE. The project area is flagged under No. 104 (project number 168) in the map.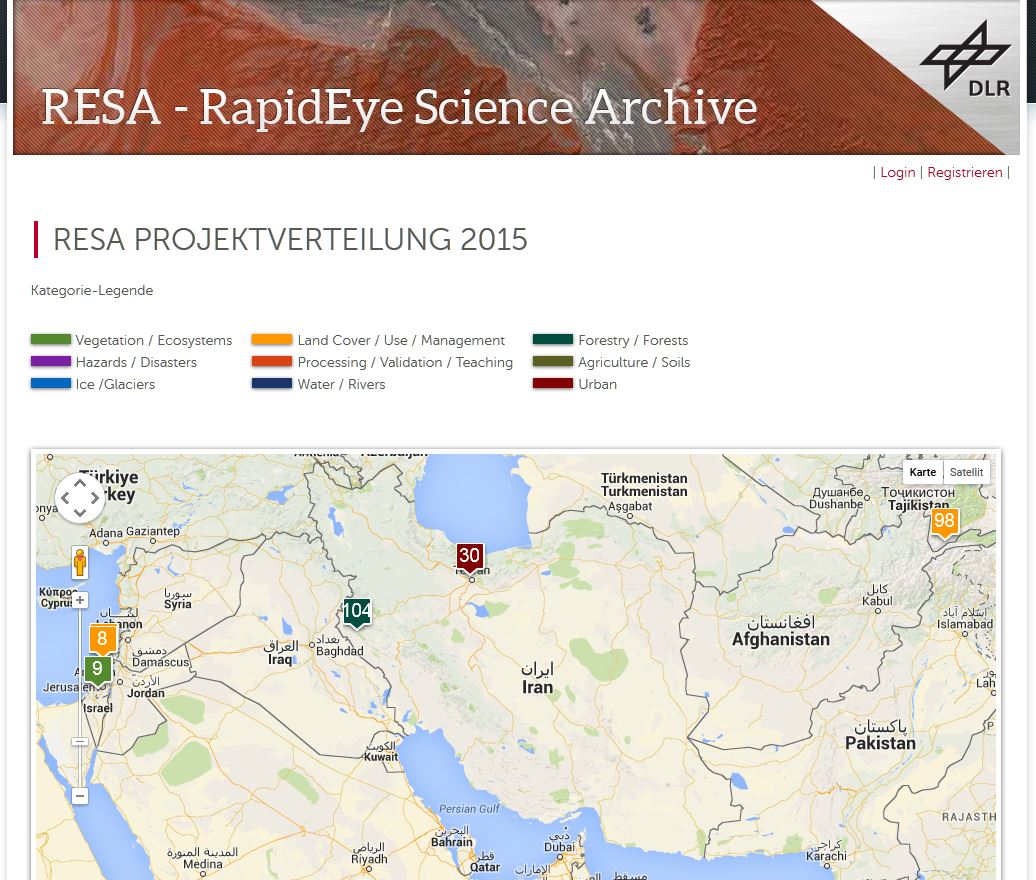 The

RapidEye

Science

Archive

(

RESA) supported by DLR (BMWi) and Black Bridge AG

supports

scientific projects

with German participation

through the

provision of free

image data

of the

RapidEye satellite

constellation

.

T

he projects

are given the opportunity

on

an extensive

image

archive

 

to get

 

current

and archived

satellite image

data to ensure

optimal support

for

individual

research projects

.