Geolingual Studies Events in Japan
Within our new interdisciplinary Geolingual Studies research (see also here: http://remote-sensing.org/geolingual-studies-an-interdiscipliary-project-analyzing-interrelationships-between-physical-and-socio-cultural-space/ ), Prof. Dr. Biewer gave an open talk on 14 April "Geolingual Studies: A New Research Direction" at the International Research Institute of Disaster Science (IRIDeS) of Tohoku University in Sendai, with Prof. Dr. Shunichi Koshimura as her host. A discussion of the current projects by PhD students of Prof. Dr. Shunichi Koshimura followed it.
Prof. Dr. Biewer also met with Prof. Emeritus Dr. Fumio Yamazaki from Chiba University, a research fellow at the National Research Institute for Earth Science and Disaster Resilience (NIED). The meeting was held in Tokyo at a branch of NIED on 17 April for a lively discussion on Geolingual Studies with some suggestions for potential cooperation partners in Shizuoka.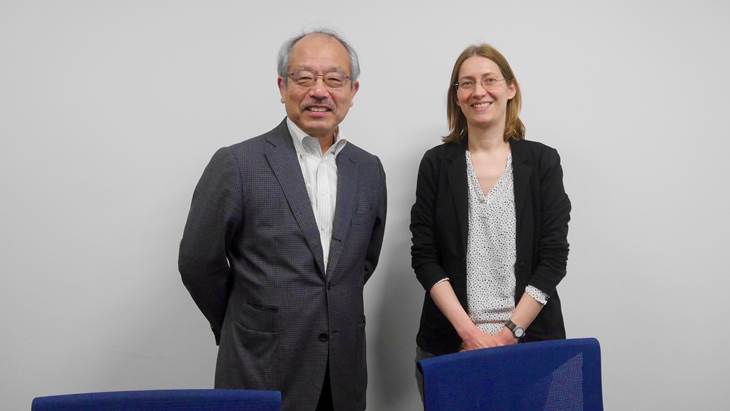 Further information can be found here: https://www.phil.uni-wuerzburg.de/gls and https://www.phil.uni-wuerzburg.de/gls/news/single/news/gls-meetings-in-japan/